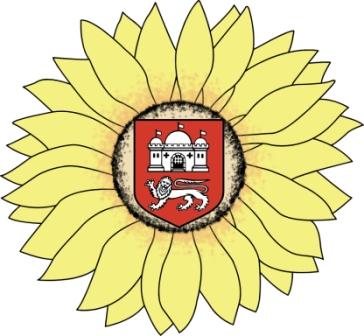 PERENNIAL SEEDS 2019
GROWING COMMUNITIES PARTNERSHIPS
PARTNERSHIPS
SUSTAINABLE DISPLAYS
CONTACT TERRY BANE at:

BLOOMS FOR NORWICH - GROWING COMMUNITIES PARTNERSHIP PERENNIAL SEEDS 2019
Norwich City Council's Blooms for Norwich - Growing Communities Partnership Project was a success in 2018, over 2,000 perennial plants were germinated from seed by seven community groups and organisations mainly in the Lakenham, Town Close and part of Mancroft areas in Norwich, young plants were taken to City College Norwich in September, potted on and are being grown to maturity by students for civic and community plantings.
In 2019 more perennial seed is available for volunteers, groups and organisations to collect from City College Norwich on Wednesday's 6th and 13th February from 10.00am to 11.00am along with free seed compost and seed trays, the 2019 new seed list can be seen below, other perennial seed from 2018 not sown is also available.
The purpose of the project remains the same as 2018, to make people aware and encourage the use of Sustainable and Biodiverse Perennials especially Genus that are Drought Tolerant, Good Ground Covers and Help Sustain Beneficial Insects as well as Provide Colour and Interest in local landscapes.
The project also aims to show that many plants can easily be grown from seed as well as plug plants and provide an opportunity for community groups and volunteers to Support, Network and Get Involved in a city wide initiative to produce cost effective plants for their groups to use in their local neighbourhood plantings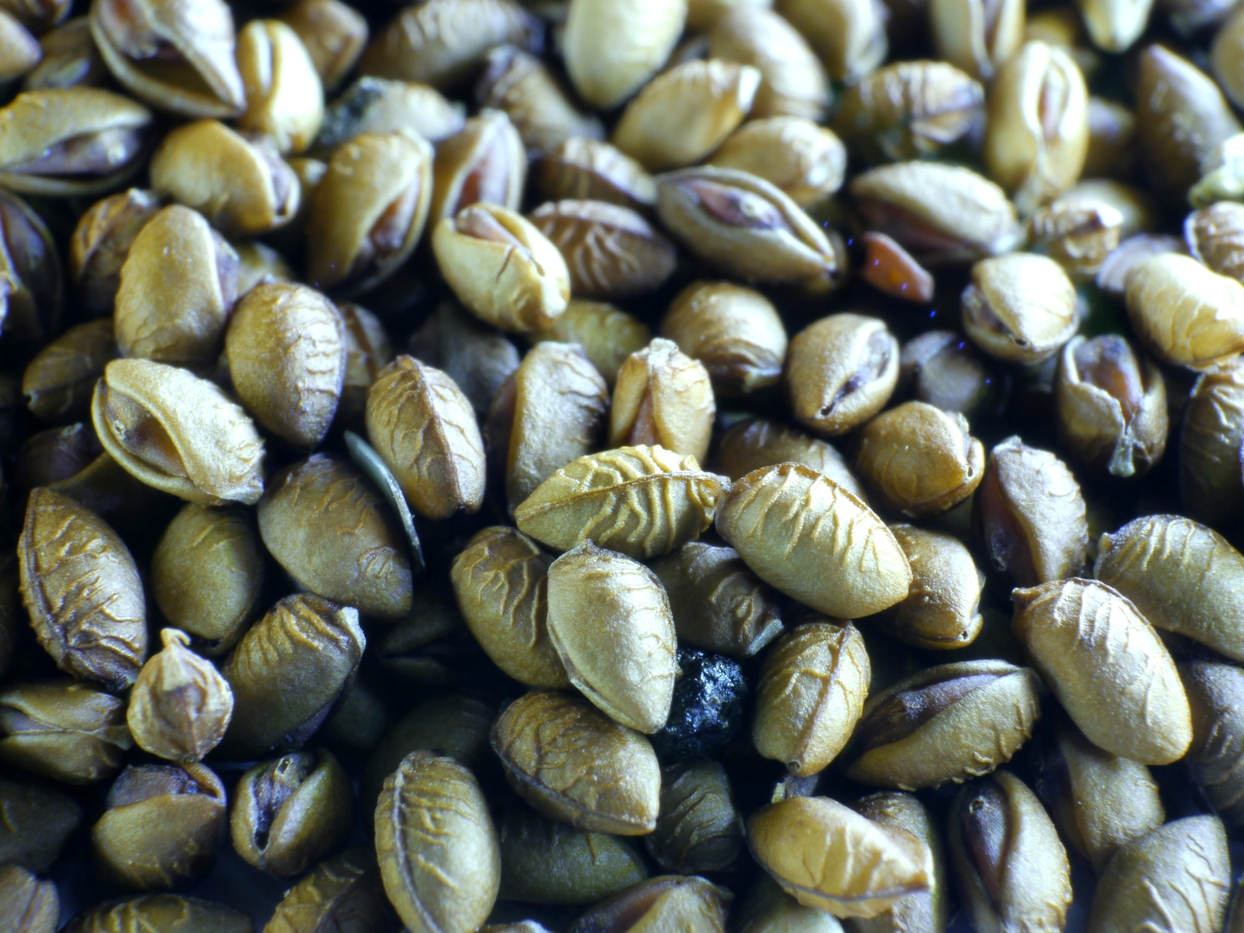 Geranium macrorrhizum Czakor Seed
Macro Photo 21st January 2019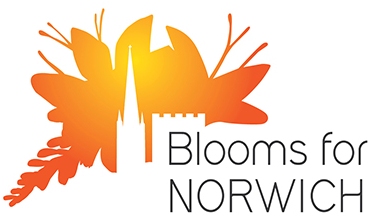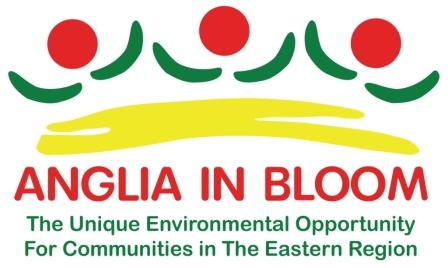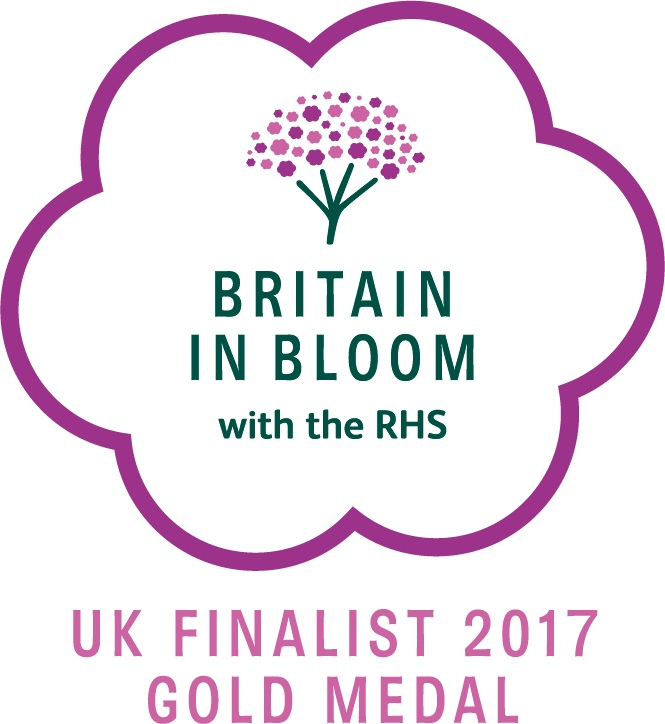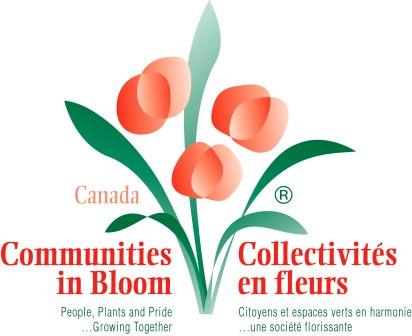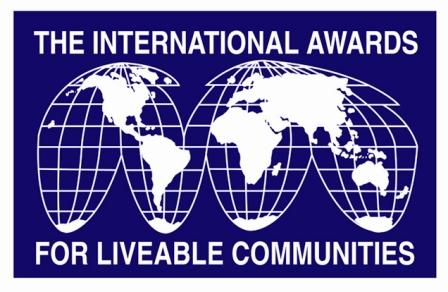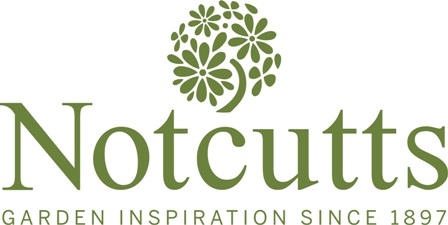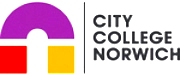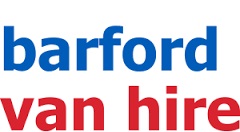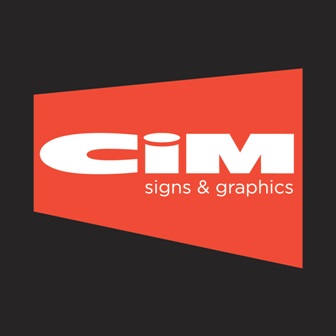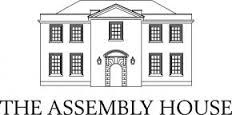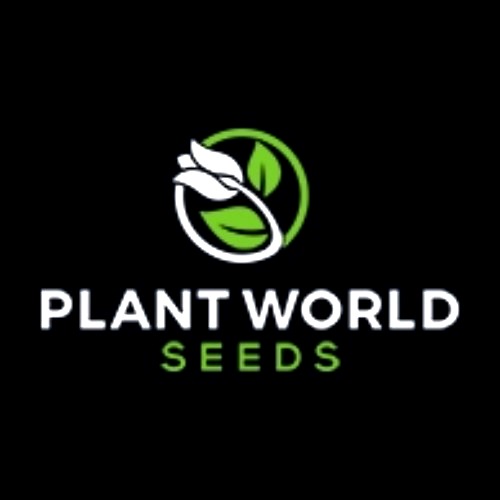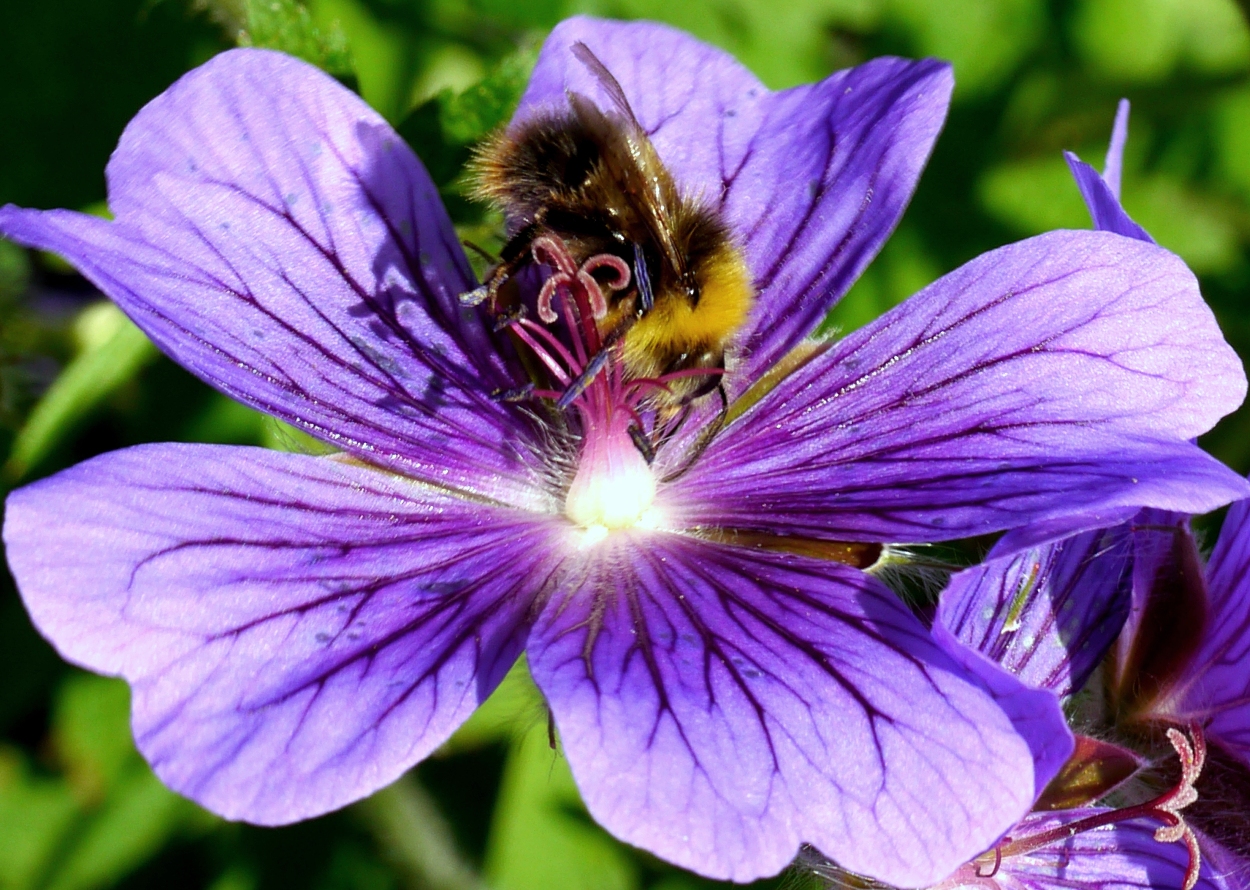 Bees Like Hardy Geranium's
The 2019 seed was selected by Horticultural Sponsorship Officer Terry Bane from suppliers Plant World Seeds and purchased by Norwich City Council for the Growing Communities Partners to select, sow and grow.
9 species/varieties of Hardy Geraniums (not Pelargonium's) were chosen to build up a stock that can be used for civic landscaping, over the years Hardy Geraniums have been successful used in dry landscapes providing good ground cover that suppress weed growth and attractive flowers over a long period that Bees and Beneficial Insects particularly like.
To add interest and a challenge Terry has chosen 8 species/varieties of Dierama, commonly known as Angels Fishing Rods, Fairybells or Wandflowers to sow and grow, Dierama's are native to Africa, drought tolerant and look stately planted amongst ornamental grasses and in borders - Seeds are very slow to germinate taking 30 to 90 days so lots of watching and patience needed, plants could take up to 5 years to flower from seed but well worth the wait.
PERENNIAL SEED (Plant World Seeds)
Group Sowing
No, Packets
Grammes
No. Seeds
Sow
Height
Germination
ACONITUM

IVORINE'

3
30
Jan - Mar
90cm - 1.2M
Erratic
ACTAEA

SIMPLEX

3
Jan - Dec
1.2M
1 - 12 months
ASTRANTIA

INVOLUCRATA 'SHAGGY'

CCN
3
Jan - Mar
60cm
Erratic
ASTRANTIA

MAXIMA

3
Jan - Mar
60cm
Erratic
CAMPANULA

LATIFOLIA 'BRANTWOOD'

3
Jan - Apr
1 - 1.25M
14 - 28 days
CAMPANULA

LACTIFLORA 'PRICHARD'S VARIETY'

Trade Packet
1.78
5340
Jan - Apr
90cm - 1.2M
14 - 28 days
CAMPANULA

PERSICIFOLIA 'TELHAM BEAUTY'

3
Jan - Apr
70 - 90cm
14 - 28 days
CAREX

MORROWII 'PINKIE'

CCN
Trade Packet
1.78
890
Jan - Mar
30cm
Erratic
DIERAMA

AUTUMN SPARKLER'

Trade Packet
1.89
189
Jan - Dec
1 - 1.3M
30 - 90 days
DIERAMA

BLACKBERRY BELLS'

Trade Packet
2.32
232
Jan - Dec
1 - 1.3M
30 - 90 days
DIERAMA

BLACKBIRD'

Trade Packet
2.5
200
Jan - Dec
1 - 1.3M
30 - 90 days
DIERAMA

PINK ROCKET' (EX ERECTUM)

Trade Packet
2.03
160
Jan - Dec
75 - 90cm
30 - 90 days
DIERAMA

SPRING DANCER' (PULCHERRIMUM TYPE)

Trade Packet
2.26
180
Jan - Dec
90cm - 1.2M
30 - 90 days
DIERAMA

IGNEUM

Trade Packet
2.06
160
Jan - Dec
60cm
30 - 90 days
DIERAMA

ROBUSTUM

Trade Packet
2.08
200
Jan - Dec
1.5M
30 - 90 days
DIERAMA

STRAWBERRY ICE CREAM

Trade Packet
2.91
580
Jan - Dec
1 - 1.5M
30 - 90 days
ECHINOPS

TIENSCHANICUM

3
60
Feb - Nov
1.2 - 1.8M
14 - 21 days
ERYNGIUM

BLUE HOBBIT'

6
Feb - April
30cm
5 - 90 days
ERYNGIUM

LEAVENWORTHII

6
120
Feb - April
90cm
5 - 90 days
ERYNGIUM

PLANUM 'BLAUKAPPE'

6
Feb - April
90cm
5 - 90 days
FESTUCA

ELIJA BLUE'

CCN
3
Mar - May
30 - 40cm
Erratic
FRANCOA

SONCHIFOLIA 'PINK GIANT'

CCN
Trade Packet
1.16
1,100
Feb - June
60 - 90cm
14 - 30 days
GERANIUM

ASPHODELOIDES

Trade Packet
1.36
272
Feb - June
60cm
30 - 90 days
GERANIUM

CANARIENSE

Trade Packet
1.65
247
Feb - June
45cm
30 - 90 days
GERANIUM

MACRORRHIZUM 'BEVANS VARIETY'

CCN
Trade Packet
3
600
Feb - June
30cm
30 - 90 days
GERANIUM

MACRORRHIZUM 'CZAKOR'

CCS
Trade Packet
3
450
Feb - June
45cm
30 - 90 days
GERANIUM

MADERENSE

Trade Packet
2
360
Feb - June
70cm - 1.2M
30 - 90 days
GERANIUM

SHIKOKIANUM

Trade Packet
1.64
196
Feb - June
40cm
30 - 90 days
GERANIUM

RUBESCENS

Trade Packet
2.29
458
Feb - June
45cm
30 - 90 days
GERANIUM

ROBUSTUM 'SILVER CLOAK'

Trade Packet
1.16
92
Feb - June
45cm
30 - 90 days
GERANIUM

PRATENSE 'PURPLE-HAZE'

CCN
Trade Packet
2
240
Feb - June
75cm
30 - 90 days
IRIS

CHRYSOGRAPHES 'BLACK GOLD'

CCN
Trade Packet
2.72
160
Mar - Sept
60 - 90cm
30 - 180 days
KNIPHOFIA

NORTHIAE

Trade Packet
1.35
270
Feb - Oct
60 - 90cm
14 - 45 days
MECONOPSIS

CAMBRICA AURANTIACA

Trade Packet
1.64
1,968
Feb - June
35 - 45cm
14 days - Months
OENOTHERA

COPPER CANYON'

Trade Packet
1.3
2,600
Feb - May
30 - 38cm
14 - 21 days
UNCINIA

EGMONTIANA

CCN
Trade Packet
0.95
475
Feb - May
20 - 30cm
Erratic
VERBENA

BONARIENSIS

CCN
Trade Packet
2.72
5,440
Feb - April
1 - 1.4M
14 - 90 days
PERENNIAL SEED (Moles Seeds)
No, Packets
Grammes
No. Seeds
Sow
Height
Germination
ARMERIA
FORMOSA JOYSTICK LILAC
CCN
Trade Packet
500
Mar - May
50cm
14 - 21 days
ARMERIA
FORMOSA JOYSTICK RED
CCN
Trade Packet
500
Mar - May
50cm
14 - 21 days
ARMERIA
FORMOSA JOYSTICK WHITE
CCN
Trade Packet
500
Mar - May
50cm
15 - 21 days
PENSTEMON
CARILLO PURPLE
Trade Packet
100
Jul - Aug
30cm
Erratic
PENSTEMON
CARILLO ROSE
Trade Packet
100
Jul - Aug
30cm
Erratic
PENSTEMON
TUBULAR BELLS WINE RED
Trade Packet
250
Jul - Aug
30cm
Erratic
PERENNIAL SEED (Thompson & Morgan)
No, Packets
Grammes
No. Seeds
Sow
Height
Germination
GEUM
FLORA PLENA SUNRISE
Trade Packet
500
Feb - April
25 - 50cm
21 - 28 days
MONARDA
BERGAMO
2 Trade Packets
500
Jan - Mar
60cm
10 - 24 days
PAPAVER
RUPIFRAGEM DOUBLE TANGERINE GEM
Trade Packet
250
Feb - April
60cm
10 - 30 days
PERENNIAL SEED (Royal Horticultural Society)
No, Packets
Grammes
No. Seeds
Sow
Height
Germination
LYCHNIS
CHALCEDONICA
2
40
Feb - April
90cm
10 -20 days
TOTALS
27109